"QUOTE ... UNQUOTE"
BROADCAST NEWS
---
---
These are the contributors to Series 57:
<![if !vml]>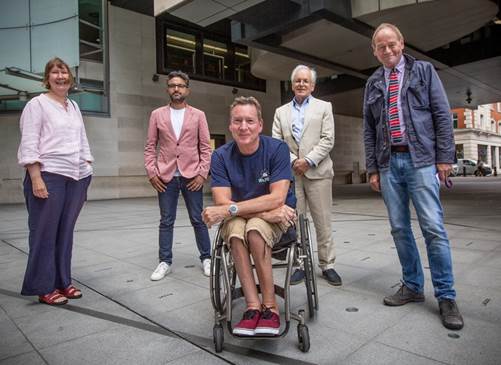 <![endif]>
Charlotte Green (reader) – Sathnam Sanghera – Frank Gardner – NR – John Lloyd
<![if !vml]>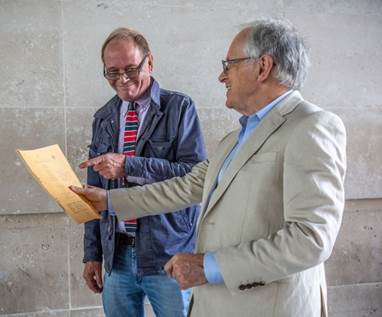 <![endif]>
John Lloyd and NR with the script of the very first recording (from 1975)
<![if !vml]>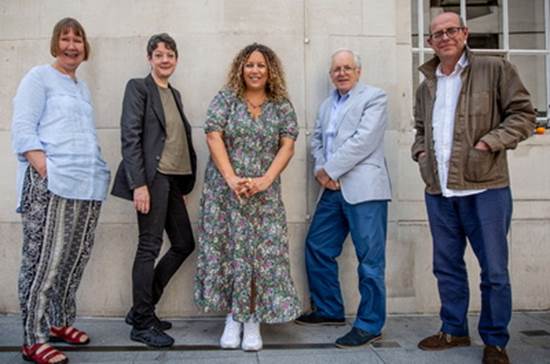 <![endif]>
CG – Helen Macdonald – Salena Godden – NR – Nick Robinson
<![if !vml]>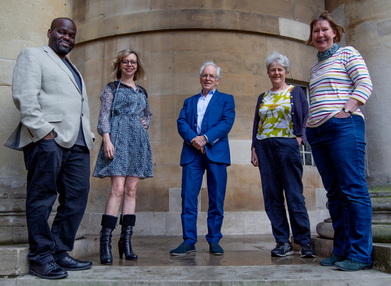 <![endif]>
Daliso Chaponda – Georgie Morrell – NR – Lissa Evans - CG
***
Complete listings for all past editions of Quote … Unquote can now be found at:
http://www.quote-unquote.org.uk/p0000400.htm
***
WHAT IS THAT SIGNATURE TUNE?
If you have ever asked, 'What is the QUOTE ... UNQUOTE signature tune?' and wondered if you could get hold of a copy, there is after all these years, good news. 
Entitled DUDDLY DELL, written and performed by Dudley Moore, it was the B-side of his single STRICTLY FOR THE BIRDS (Parlophone 45R 4772) in 1961.
For years, when people asked me what it was, I had to tell them the record was no longer available.  Now it is quite widely available, for example on the CD entitled FROM BEYOND THE FRINGE.  There are also several performances on YouTube – especially by the estimable Chris Ingham who has transcribed most of Dudley's jazz pieces and magnificently so.
If you are especially keen, I might even be able to let you see the sheet music.
For the full story, see http://www.quote-unquote.org.uk/p0000029.htm
---
Home page<![if !supportNestedAnchors]><![endif]>
---
e-mail now: nigel.rees @ btinternet.com [close gaps]